Common Name: Tickseed
Botanical Name: Coreopsis x
Exposure: Full Sun
Performance: Perennial
New LI'L Bang Coreopsis!
After the success of the BIG BANG series, breeder Darrell Probst introduced a line of smaller, more compact plants known as the LI'L BANGs. Their tight growth habit is excellent for small gardens, front perennial borders, or patio containers. These sterile perennials do not produce seeds, instead they use that stored energy for increased flower production. From early summer to fall colorful daisy-like flowers delight the landscape.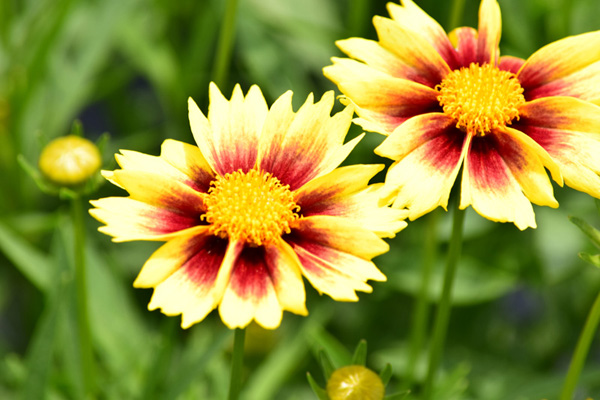 Coreopsis LI'L BANG 'Enchanted Eye'
Height: 8-12″ Width: 12-18″
Luminous yellow flowers with radiant red eyes and a golden button centers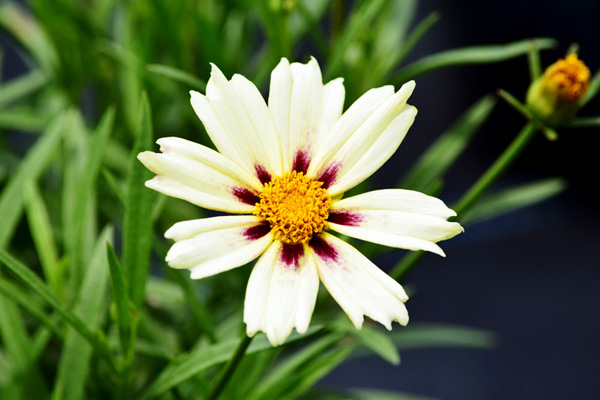 Coreopsis LI'L BANG 'Starlight'
Height: 8-12″ Width: 12-18″
Creamy, off white flowers pop with a touch of maroon eyes and golden button centers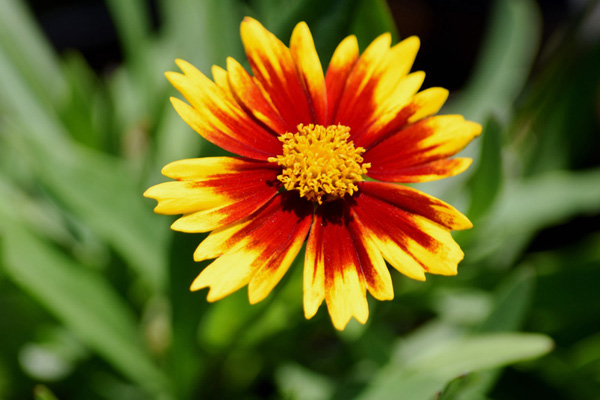 Coreopsis LI'L BANG 'Daybreak'
Height: 8-12″ Width: 12-18″
Soft orange tipped flowers have large deep red eyes and golden button centers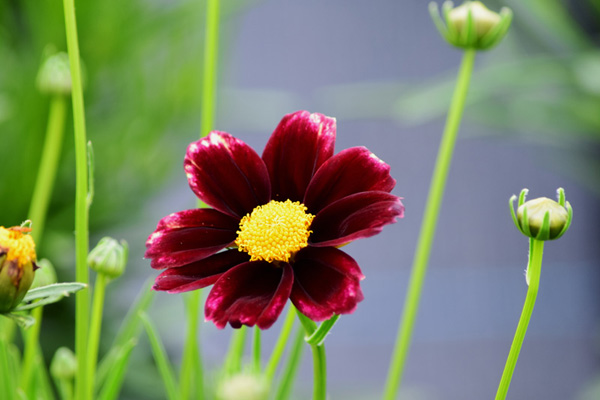 Coreopsis LI'L BANG 'Red Elf'
Height: 8-12″ Width: 10-15″
Beautiful deep maroon petals contrast the sun-golden button centers